N & E
Napoleon & Empire
Battle of Montenotte
Date and place
April 12th, 1796 at Montenotte, Liguria (nowadays Province of Savona, Italy).
Involved forces
French army (14,000 men) under General Napoleon Bonaparte.
Kingdom of Sardinia and Austrian armies (25,000 men) under Count Eugene-Guillaume Argenteau and General Johann von Beaulieu.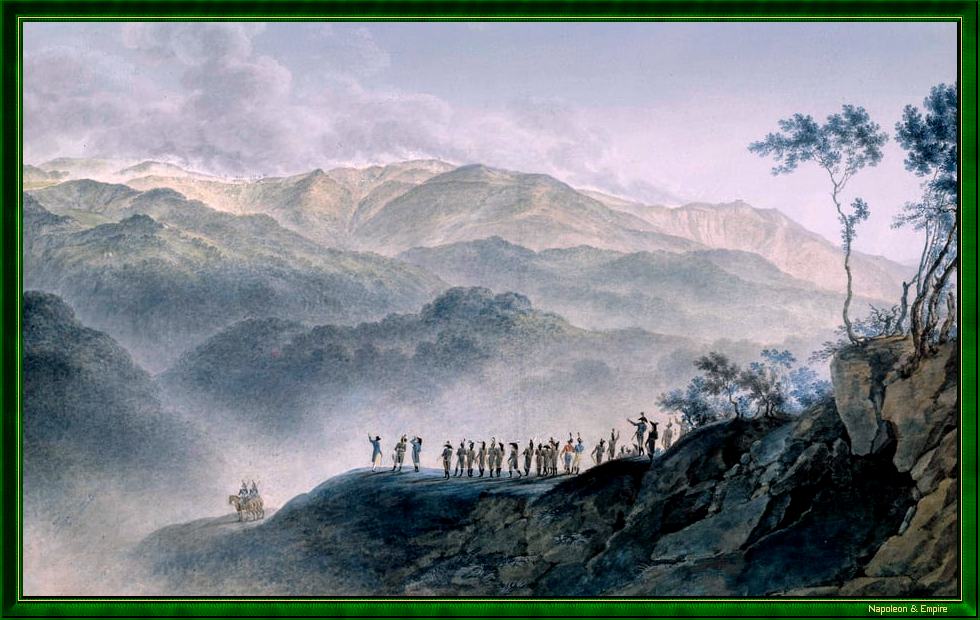 "Generals Massena and Laharpe looking at the battle from Montenotte heights" (detail). Painted by Giuseppe Pietro Bagetti (after J. Parent).
Enlarge
* * *
Panoramic of the battlefield of Montenotte
The battlefield of Montenotte, where General Napoleon Bonaparte defeated the combined armies of Austria and of the Kingdom of Sardinia-Piedmont during the First Campaign of Italy, on April 12, 1796.
Mobile version of the site.