N & E
Napoleon & Empire
Battle of Eylau, February 8th, 1807
Date and place
February 8th, 1807 at Preußisch Eylau (nowadays Bagrationovsk, Russia), thirty kilometers southeast of Königsberg (today Kaliningrad).
Involved forces
Casualties and losses
French army: between 5,800 and 25,000 men according according to differents sources, including a dozen of generals.
Allied army: from 20 to 30,000 men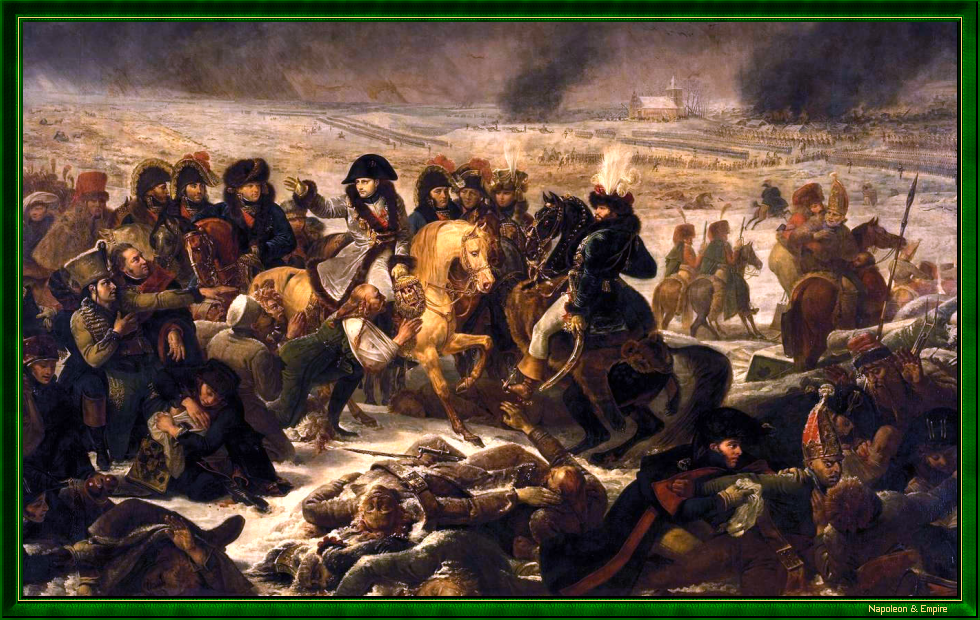 "Napoleon on the battlefield of Preussisch-Eylau, February 9th, 1807" (detail). Painted 1808 by
Antoine-Jean Gros
.
Enlarge
* * *
Mobile version of the site.