N & E
Napoleon & Empire
Battle of Auerstaedt
Date and place
October 14th, 1806 at Auerstaedt (now Auerstedt), Duchy of Saxony, fifteen kilometers north of Jena, Weimarer Land district of Thuringia, Germany.
Involved forces
French army's III Corps (20,000 to 26,000 men), under Marshal Louis-Nicolas Davout.
Prussian army (60,500 men) under King Frederick William III and General Charles William Ferdinand, Duke of Brunswick-Lüneburg.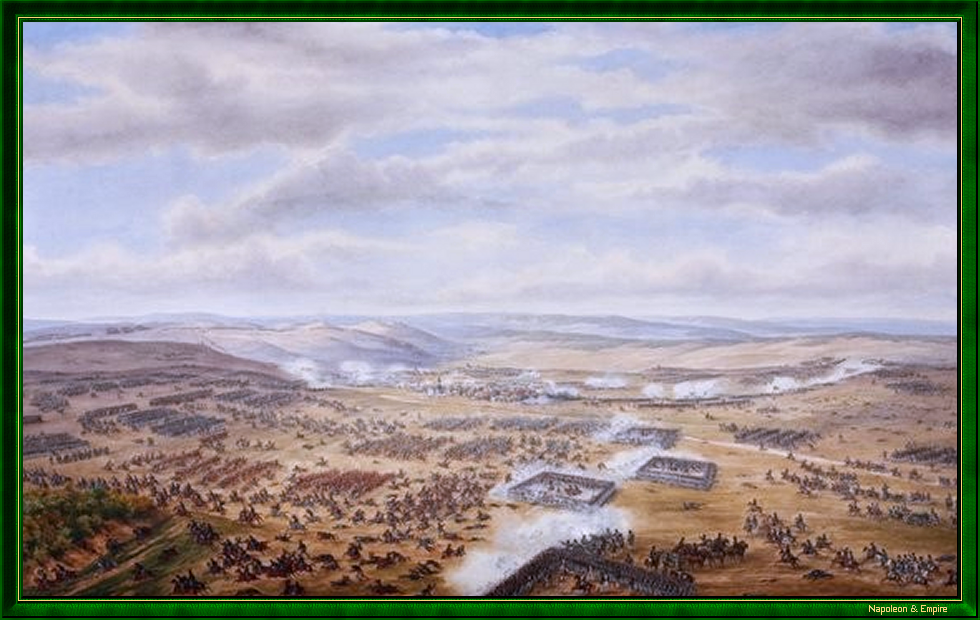 "Battle of Auerstaedt" (detail). Painted 1879 by Gaspard Gobaut.
Enlarge
* * *
Mobile version of the site.